Star Wars image courtesy of 20th Century Fox / Lucasfilm
This 51-minute documentary tells the story of one of Britain's most pre-eminent cinema poster artists, Tom Chantrell (1916-2001), whose work includes the iconic Star Wars poster from 1977.
The documentary contains interviews with family members, poster collectors and dealers and with the author and leading authority on British film posters, Sim Branaghan. Chantrell's poster images are displayed throughout.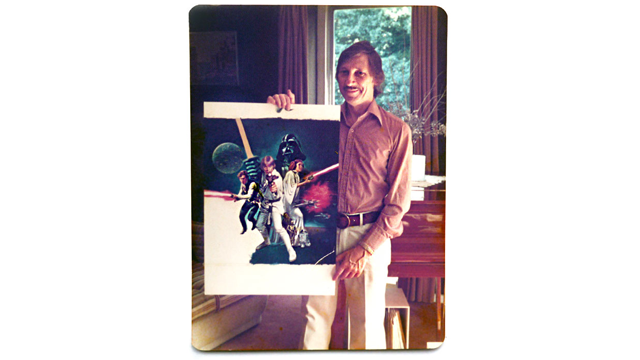 Tom Chantrell image courtesy of Shirley Chantrell
For all enquiries about this documentary,
please get in touch with Convex Films.

info(at)convexfilms.co.uk